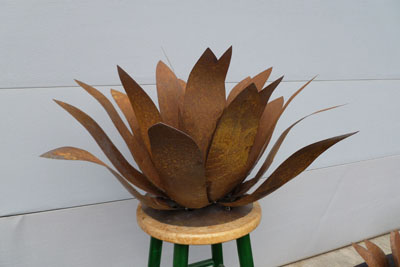 Agave Sculpture made of steel with a light rust finish 16 inches high by 28 inches across price $200
I LOVE to make sculptures! Unhampered by the practicalities of fountain design (where and how the water will flow, base size and construction, pump selection, testing, etc) I can be as creative as I'd like.
Basically, I make two kinds of sculptures. They either stand on the ground or hang on walls. Most are made in copper, however, I also work with steel, especially for large scale public art or commercial applications.
If you see something you would like to buy on these pages, or want to discuss a custom sculpture, just email me and we'll start the process.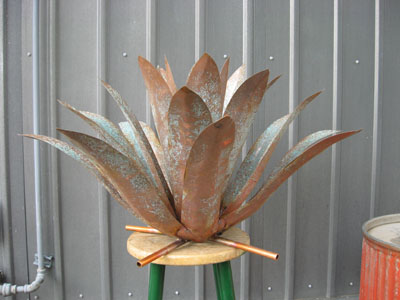 Agave Sculpture made of copper chemically treated to a green patina 18 inches high by 30 inches across price $450
---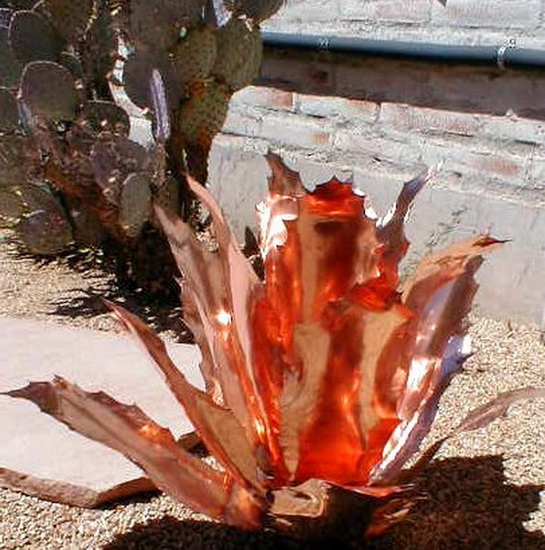 ---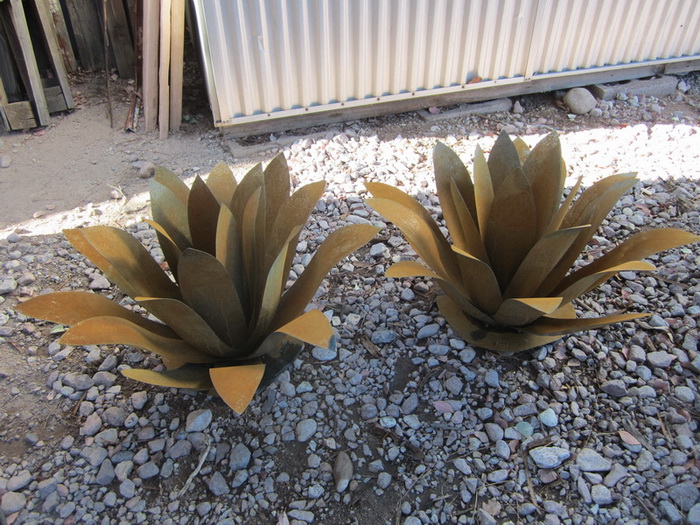 ---